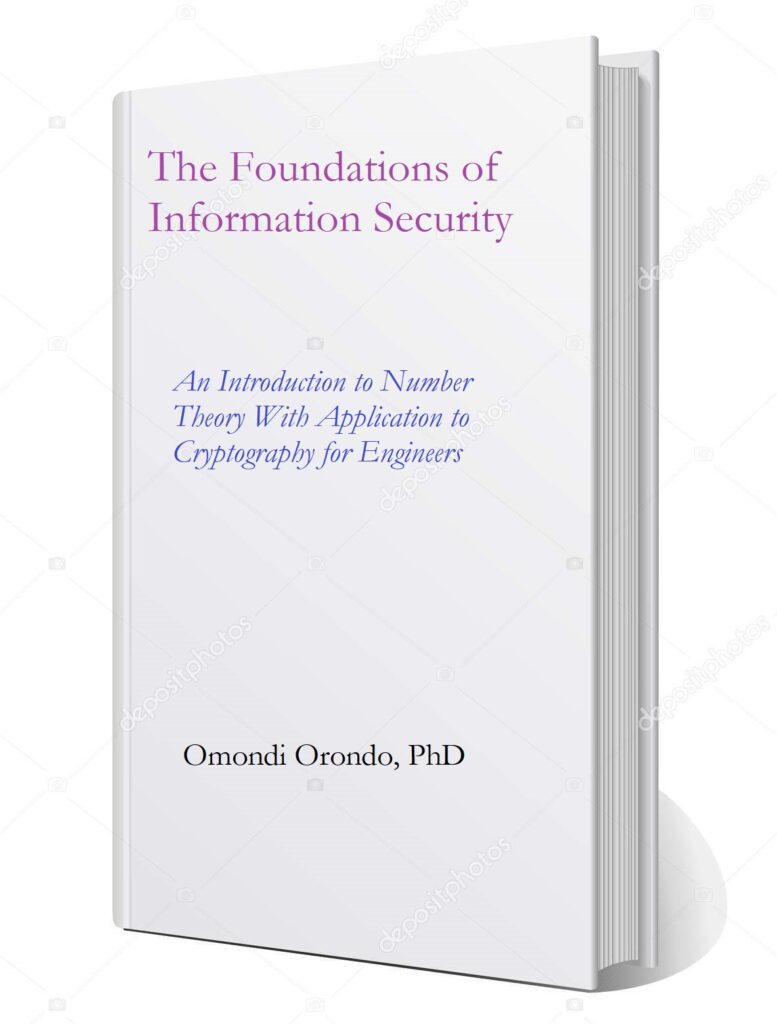 Target Release Date: 2022
Since book is still in preparation, information given here may change. A free preview is available
Identity and Access Management: A Systems Engineering Approach – Second Edition

Now in its second edition, we have added a new chapter on modeling of Access Reviews and Certification. When we started working on the Access and Review Certification models following the background that was already laid in the first edition, it was not clear at the outset that a Systems Engineering formulation could be found. It was therefore remarkable to find out that a very solid model was accessible. We invite new and old readers to take a look at the new Chapter 4.
The Foundations of Information Security – An Introduction to Number Theory With Application to Cryptography for Engineers

In this book, we attempt to illuminate the mathematical foundations of information security in an introductory and, we hope, easy to understand manner. As an introductory text, we do not presume any background in mathematics, but instead build the body of knowledge required from the most basic of mathematical principles: addition, division and multiplication…….
….the book is primarily intended for Engineers and other practitioners in the broader Information Systems field who are engaged in the engineering, design, architecture and implementation of information systems, including information security. Therefore, we have carefully selected the topics that lead to our ultimate goal of understanding information security technologies like encoding and cryptography and the mathematics underlying the ubiquitous Secure Sockets Layer (SSL) technologies.
Our products and services are drawn from a deep well of Big Think. Granted, reading our book will not provide you with instructions on how to move your core business systems to the Cloud securely and to scale without disrupting business, or show you the details of the structure of your Role Mining and Governance, nor the intricacies of designing your Enterprise Data. Nonetheless, we guarantee you that the book will help you think about these core functions clearly, and more, and make you a better IT Professional and Practitioner in your field.